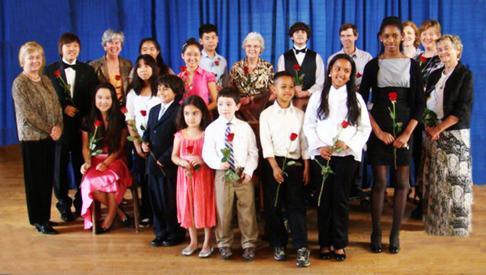 Joanne Haroutounian is the founder and Executive Director of the MusicLink Foundation. She conceived and developed MusicLink based on the research of potential musical talent identification she completed in 1992 at the University of Virginia.
"My inspiration to create the program arose from a single idea found in one of the pile of books I had accumulated concerning musical potential and its development. To develop the talent of a student showing musical potential, it advised to simply "match the student with a private teacher and leave the two of them to their own devices." I literally exclaimed out loud – "Eureka - I can do that!"
"I don't know of a single music teacher who would not agree to teach a student who showed potential and eagerness to learn for a reduced rate or even for full scholarship. The vital link between this teacher and student provides the secret to MusicLink's success. We do not pay the teachers, but do provide them with discounts on music and materials, with free music for their MusicLink students. They agree to be part of MusicLInk because they want to make a difference in the life of a child through music. These students become quite special to them, and they thank us for the opportunity to be part of MusicLink."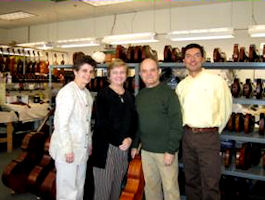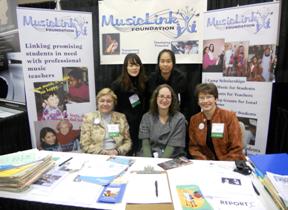 The MusicLink Foundation's Mission: Any child who has musical potential deserves the opportunity to nurture this talent to its full extent. Many children lack the chance to receive specialized music instruction due to financial need. The MusicLink® Foundation fills this need by linking these students with professional music teachers. The MusicLink Foundation's network of coordinators, teachers, and business partners is the vital link for creating musicians, one student at a time.
MusicLink has a goal of reaching 5,000 by the end of 2012, its 20th anniversary, reaching students across the country and in several provinces in Canada. This achievement equates to 320,000 hours of in-kind instruction, equivalent to $7.7 million of scholarship donation. Please visit musiclinkfoundation.org.